Welcome to
FAIRLAWN MEDINA LANDSCAPE SUPPLY
On Sunday, March 22, 2020, in response to the COVID-19 pandemic, Governor
DeWine issued a Stay-At-Home order effective 11:59 p.m. Monday, March 23rd.
Included in the Order was a list of activities that are exempted. The majority of Fairlawn
Medina Landscape Supply customers fall into Section 9, what is deemed "Essential
Infrastructure" and therefore Fairlawn Medina Landscape Supply falls into Sections 12q,
12r and 12v "12q: Supplies for Essential Businesses and Operations, 12r:
Transportation and 12v: Manufacture, distribution, and supply chain for critical products
and industries."
OUR SITE WILL REMAIN OPEN to service these customers. We are following the most
up-to-date Guidance for Businesses and Employers provided by the Centers for
Disease Control and Prevention (CDC).
Hours of operation: Monday-Friday 8am-4pm
WE ARE HERE FOR YOU:
Products and services still available include:
• The pickup and delivery of materials:
o Construction Supplies: stone, gravel, recycled aggregates, sand, etc.
o Landscape Supplies: topsoil, mulch, sweet peet, etc.
• Yard Waste Drop-Off
CHANGES IN OUR OPERATIONS/PROCESSES:
To better protect against the spread of COVID 19, we have taken some precautions to
ensure both the safety of our employees and our customers:
• WE HAVE TEMPORARILY CLOSED FOOT TRAFFIC INTO OUR OFFICE. If
you need to place a delivery or pick up material, please call in advance or while on-site
to place and pay for your order.
Pick up: 330-864-8031 | Delivery: 330-760-7301
Emails will be responded to within 24-48 hours [email protected] | Please call for
immediate assistance.
• NO CASH OR CHECK SALES WILL BE ACCEPTED AT THIS TIME. We will be
taking NET30 or credit/debit card sales over the phone ONLY. Contractors can leave a
card on file for the time being.
• We are encouraging a paperless and touchless shopping experience:
o All receipts will be provided via text or by special request, email.
o Delivery Waivers must be agreed to by the receiving party prior to the
dispatching of material. Acceptance can be received either by email or text message.
o To encourage social distancing, DELIVERY DRIVERS HAVE BEEN
INSTRUCTED TO LEAVE THEIR VEHICLES ONLY TO OPEN AND CLOSE THEIR
DUMP GATE. PLEASE DO NOT APPROACH THE DELIVERY DRIVER. All
communications should be conducted over the phone.
House Account customers: All questions can be directed to Brianna through her email
or work cell.
As a small family owned business, we will continue to monitor the situation closely and
evaluate the need for additional measures to support both our employees(their families)
and customers if those needs arise. While there may be challenges ahead, WE ARE
COMMITTED TO GETTING THROUGH THIS TOGETHER. As always, please do not
hesitate to contact us if we can be of help in any way, or if you need any of the above
explained further.
Thank You!
Your friends at Fairlawn Medina Landscape Supply
We strive to provide our customers with the best products at reasonable prices.
We strive to provide our customers with the best products at reasonable prices.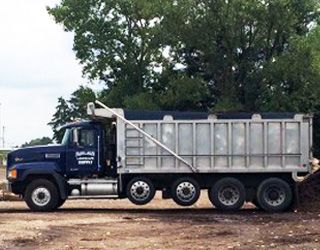 FML Supply has just the right truck for all your delivery needs of topsoil, mulch, gravel, and more!
What Kind of Truck Do I Need?
General Information
4762 Ridge Road
Medina, Ohio 44256
1/2 mile north of Rt.
18 on Ridge Road (Rt. 94)
330-760-7301
330-864-8031
MON-FRI / 8:00am – 4:00pm
SAT / CLOSED
SUN / CLOSED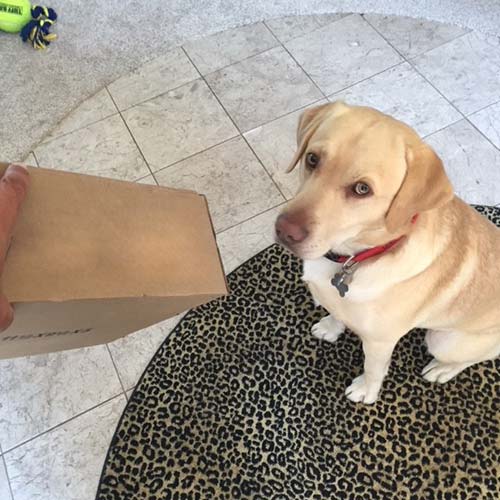 PEOPLE CARE – PET PANTRY DROP OFF LOCATION
Helping feed pets loved and cared for, by over 3,500 families in Northeast Ohio since 2009.
Visit our Fairlawn location at 4762 Ridge Rd, Medina, OH 44256 to drop off your donation of the following:
Bagged & canned food for: Dogs, Cates, Puppies, Kittens, etc..
Cat Litter & Puppy Pads
Beds, Blankets & Bedding for all animals.
Collars & leashes (New or gently used)
Pet toys for all animals (New or gently used)
Treats for all animals
Help us, help families keep their pets!